Mobile apps, ecommerce sites, news outlets, blogs, and everything in between all rely on taking content and giving it structure. Developing a thorough information architecture strategy for your enterprise, big or small, can be the difference between your site sinking or swimming. Making the right strategic choices along the way is all about having the appropriate skill set or bringing in the people who do. If you have good information architecture, your end-user will never even notice it to begin with.
But how do you know who your users are, what they want, and how they behave on your site? One way to answer these questions is to use information architecture techniques, such as creating user personas, goals, and scenarios. In this article, we will explain what these concepts are, why they are important, and how to apply them in your web design process. Sites without clear goals are often unfocused and hard to navigate. That's why even before creating a sitemap, it's essential to state a goal and evaluate every design decision aligns to this goal. Stakeholders use sitemaps to confirm that the direction the site is heading is right, and a product team can understand what content they need to provide on a website to meet the goal.
Complete Beginner's Guide to Information Architecture
"IAs, UX pros, project managers, writer/editors, marketers, and, yes, clients attend as well." And it's true. Though AEA offers some sessions too heady for anyone not steeped in HTML and CSS, they offer just as many talks that cross fields and job titles. For information architects learning more about design, or designers learning more about IA, An Event Apart is an event worth attending.
Most importantly, you need to keep the user experience at the forefront when making choices about how best to present and organize the content on your site. There are a number of different IA design patterns for effective organization of website content. Without a clear understanding of how information architecture works, we can end up creating sites that are more confusing than they need to be or, at worst, make our content virtually inaccessible.
Representing actions visually
During this process, templates might be created and offered to copywriters or content strategists that work with that website. Both the above-mentioned point that is the sitemap and wireframe are crucial aspects of the website design and development process. So when you plan to create the information architecture of your website make sure you are utilizing them to create a more effective IA. Every website on the internet has a different goal to achieve, some might be having an online store while others might be having a fully-fledged blogging website for affiliate purposes. The more clear you are about your end goal, the easy it will become for you to create the information architecture of your website. Websites spend hundreds and thousands of dollars in driving more traffic and conversion on their website.
Apply it to an app or a website to visually represent the entities of a product and follow the logical structure of the content. Also, if you design IA for a complex app or website with loads of information, consider complementing navigation with a searching system that will prevent users from getting lost. It's a common practice for eCommerce, online databases, dictionaries, and other information-focused websites. You can implement a search engine and a system of filters to help users quickly find what they need. The cards can be digital or physical, i.e. written on pieces of paper. They should have numbers and some should have blank spaces, so the participants can create their own names for categories.
It helps in-house marketers, content developers, and stakeholders to get a basic understanding of the website. That is the reason why IA is considered as the main tool that can help markets to build a strong marketing strategy for the website. It acts as the blueprint or we can say the map of the interaction path. The information architecture you create and offer acts as the blueprint of your website that allows you to map the interaction pattern and path of your website. By creating customized information you are not enabling your team to get a better result of your project. The more clarity you have about the website you are going to create the more effective and lucrative results you will be able to produce.
SItemap and outline are another way that can be taken into account while creating the information architecture of the website design.
Experienced SF-based WordPress developer Team with over 9 years of Custom WordPress development experience.
There are high chances that it can actually be a spreadsheet with rows of information and columns of details about your whole website.
Tips when conducting your content inventory to capture quantitative and qualitative data from your content assets.
Write user stories and evaluate your content organization and design on how they work for real people and their tasks.
XMind is yet another mapping software, with the added benefit of allowing IAs to save their maps to Evernote.
When a content strategist begins separating content and dividing it into categories, she is practicing information architecture. When a designer sketches a top level menu to help users understand where they are on a site, he is also practicing information architecture. Information architecture is a task often shared by designers, developers, and content strategists.
Relationship Between IA and Navigation
This is a new type of article that we started with the help of AI, and experts are taking it forward by sharing their thoughts directly into each section. Since 1996, Jen has consulted to over 60 organizations in a variety of sectors including healthcare, retail, government, financial services, lodging, transportation and charitable organizations. Every item in the map should have a reference number and label (usually, it's a page title). Every content presented on a page/screen should have relevant examples that show the context.
Jakob's Law states that users spend most of their time on other sites. It means that users prefer your site to work the same way as all the other sites they already know. This rule works both for visual design and information architecture. In other words, the visual appearance and logical structure of your website shouldn't be radically different from a competitor's website in your category. For example, if you design a corporate website, it's better to include a page "About us" and make it a top-level navigation option because most of your visitors expect to see this info.
How much money does an information architect make?
Information architecture examples like this demonstrate the value a mapping or diagram can have to align stakeholders across many teams. This document creates a dialogue between design, engineering, information architecture web design product management, and copy writers – to name a few. From this documentation, IA informs interface designs by defining the structure and nomenclature the site is to follow.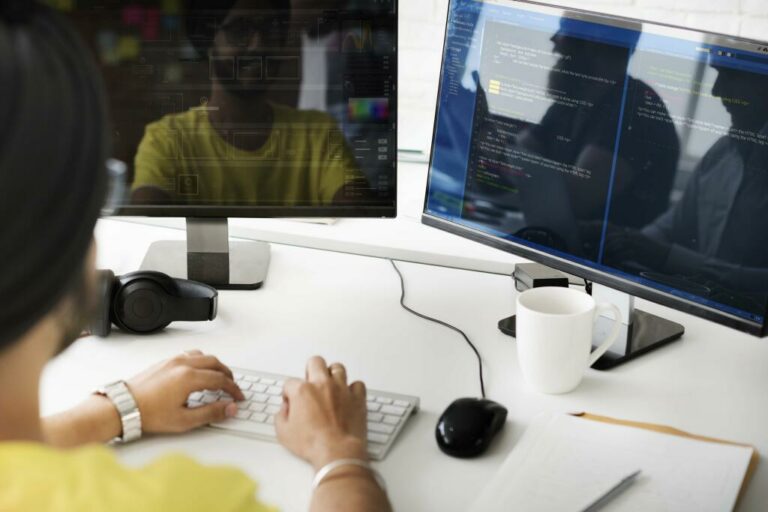 Using visual signals to direct users, planning for scalability and adaptability, and taking accessibility and diversity into account when making design decisions are some other excellent practices. Effective information architecture aims to provide a user-centered design that makes it easy for users to locate and engage with digital content. Information architecture's primary objectives are to arrange information in a way that is user-friendly, intuitive, and accessible. To do this, the hierarchy of the information must be established, and classifications and labels must be easily understood.
However, developing one isn't as simple as putting a list of features together and mapping out how they work—let's investigate the process. The Association for Information Science and Technology (ASIS&T) is an association not only for web architects, but also librarians, researchers, developers, and professors and students. Their goal is to close the gap between theory and practice of information science.
Ready to start? We look forward to welcoming you!
We've already mentioned some of the popular tools that are used for creating IA. These elements are listed in a content template with their characteristics included. Show just enough information for people to understand what they'll find as they dig deeper. It's pretty well documented that the internet industry as a whole has a love affair with acronyms and naming things in weird ways. Sometimes very direct; other times, we end up with phrases like 'Internet of Things.' Odd name but pretty direct.
Having information architecture will help you avoid many usability problems and ensure that your product meets the needs of your end users. It also helps your users achieve their goals and find the information they're searching for, rather than struggling with unintuitive design and complex navigation. With your outline of scope in hand, you will now learn how to transform the content and functionality requirements determined last week into a navigable structure. Along the way we will also define the term "information architecture".
This is an example of how an existing website can be redesigned to make it easier for users to get around and interact with it. Usually, it's done via wireframes or right through CMS , which are the supporting systems for content publishing, like Squarespace, WordPress, and Wix. Lay the content out via CMS and later use it as the platform for website development. You can make it on paper or using different tools like WriteMaps or MindNode. A sitemap is a way to illustrate the hierarchy of content and display navigation. Flat structure – one with linear hierarchy, where all the pages are equally important.
Why Is It Important to Use Information Architecture in Design?
Information Architecture takes a good deal of mental work, and so some IAs prefer to use nothing but paper and pen. However, ultimately, information architecture results in site map creation, metadata tagging, and categorization—all of which needs to be shared with clients in one visual format or another. Some information architects also create site wireframes, which require additional tools. Here, we'll review some of the products information architects use to create site maps, define categories, and design wireframes.
Why do you need to create sitemaps?
For existing sites or content that must be placed in a website, a content inventory is usually the prelude to this phase. It's important that you keep the site's goals in mind while you're structuring content. Use goals to justify why the information structure should be the way you designed it. Creating personas, a hypothetical narrative of your various website users, is another great way to figure out how best to structure the site's content. In its very basic form, developing personas is simply figuring out the different types of visitors to your site and then creating "real" people that fit into each of those categories.
TOP REVIEWS FROM WEB DESIGN: STRATEGY AND INFORMATION ARCHITECTURE
The simplest views can be created using tools such as Microsoft Visio. Speaking of an impression, when users can't find what they're looking for and navigate easily on your website or app, it has a negative impact on your brand and its reputation. Without a good IA, users may be confused after entering your website or application. IA responds to their needs, which oscillate around finding the right information at the right time. IA is more about the structure of the entire website or application, while the UX design relates to how a user feels while interacting with them.